American Toyota will help with through a few easy steps to making a decision on what options you have when your lease is coming to an end. But before that, we will provide you with a couple of easy steps to take for a stress-free lease-end: Explore new models, check your mileage, check your offers, schedule an inspection and you're done!
1) TURN IN YOUR VEHICLE AND PURCHASE OR LEASE A NEW TOYOTA
Why not upgrade to a newer model of your current Toyota or try a completely different Toyota model.
2) PURCHASE THE VEHICLE YOUR CURRENTLY DRIVING
Do you love what your already driving? Why change? All there is to be done now is to contact one of our sales representatives and we will give you a quote on your current vehicle.
3) RETURN YOUR VEHICLE TO US
We will understand if you are not interested in a new Toyota. Although, we will be here if you ever do decide to come back!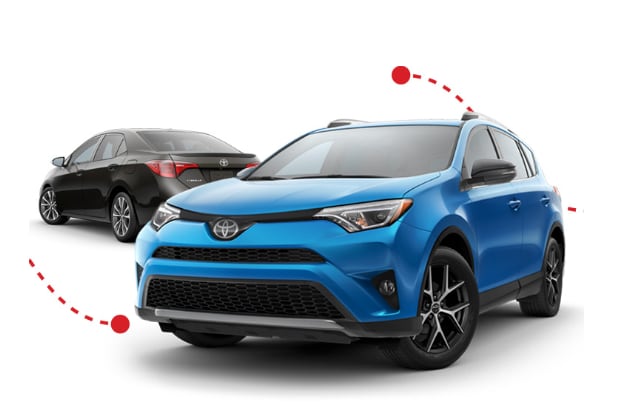 Explore new models with current lease offers and qualifying rebates today!: