What You Should Know About Your Toyota's Oil
Visit Larry H. Miller American Toyota for your next oil change in Albuquerque

Is your vehicle due for an oil change? Come visit Larry H. Miller American Toyota today for quick and friendly service. If you have any questions not listed here regarding your Toyota oil change service, please call us at (866) 588-9689 to speak with one of our service advisors.

Q. How do I determine if my vehicle uses conventional or synthetic oil?
A. 2009 and older Toyota vehicles came with conventional oil.  For 2010 and newer Toyota vehicles, refer to the Specifications section of your vehicle's Owner's Manual for oil type.

Q. What are the oil change intervals using synthetic oil?
A. Only Toyota vehicles in which 0w-20 synthetic oil is required (except for the 2TR-FE and 3UR-FBE Engines*) have been approved for extended oil change intervals of 10,000-miles/12-months. (However, you should continue to check the oil level regularly and top off if needed. That will help your engine get the full benefit of synthetic oil.) Vehicles in which 0w-20 is an option to 5w-20 mineral oil, (or 5w-30), will continue to require 5,000-mile/6-month oil change intervals, even if 0w-20 oil is used.

Q. My vehicle uses conventional motor oil. If I switch to synthetic motor oil can I extend the oil change intervals?
A. Toyota does not recommend extending the oil change interval. We recommend continuing to follow your vehicle's Warranty and Maintenance Guide.

Q. My vehicle uses conventional motor oil, can I switch to synthetic motor oil?
A. Yes, as long as the synthetic oil is the same viscosity (weight) as the recommended conventional oil, and meets or exceeds the oil grade.  However, the oil change interval will still remain every 5,000-miles or 6-months even if using synthetic oil. 

Q. Where can I get my oil changed in Albuquerque?
A. You can get your oil changed at Larry H. Miller American Toyota! Whether you drive a Toyota or a different vehicle, we service all makes and models.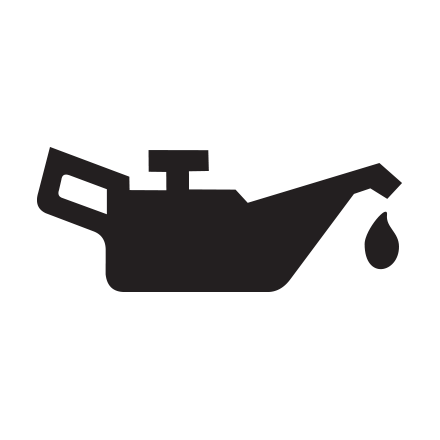 Toyota Oil Filter

Q. What is the oil filter for?
A. The oil filter helps to keep dirt and engine contaminants out of your critical moving engine parts. The oil in your Toyota circulates through the filter to catch any particles that could cause damage to your motor.

Q. How often should I change my Toyota oil filter?
A. Your oil filter should be changed every time your oil is changed in your vehicle.

Q. What kind of oil filter should I use?
A. You should use only Genuine Toyota oil filters in your Toyota.

*The 2TR-FE (4Runner / Tacoma) and the 3UR-FBE (Flex Fuel Tundra / Sequoia) are the exceptions to this new change interval program; these engines have not been approved for the 10,000 mile interval at this time. A 5,000-mile/6-month oil change interval is still required for these vehicles. Also, the Flex Fuel 3UR-FBE requires a 2,500 mile interval when operated on E85.